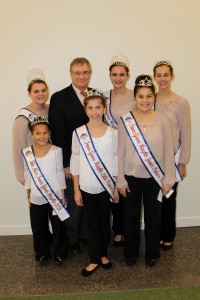 Hey bloggers its me again with the latest news on our event at the
City Council meeting. First we introduced ourselves and presented
Mr.Toureville with a picture of the royal family to go next to the
other one of the last royal court. Second we talked a little about the
program. Third I made a funny moment that will be with this event
forever. I said, "I'm not really a politickle person." Then Rachel
said, "You mean political." And we laughed. The royalty family that
follows will put their picture on the wall next to ours. Thanks for
reading!
Olivia Aura-Juarez
2016 Inver Grove Heights Junior Princess